Coronavirus Update:
Class schedule Through October
Top Shop Quest for Excellence 2019—Winners!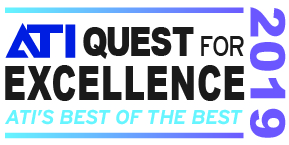 The Top Shop for 2019 is here! Congratulations to the Top Shop and all the other award recipients including the Top 12 Shops, Humanitarian of the Year, Succession Planning, Re-Engineering Individual awards, Alumni awards, and 20 Group awards. Visit the 2019 Top Shop page in the Resource Center of CPTS for details.
ATI's SuperConference 2021
March 17-20, 2021
Omni Amelia Island Resort, Florida


Discover how top-performing shop owners run more successful, profitable shops and are actually able to thrive in today's economy. Share experiences and develop life-long relationships with other like-minded shop owners. Learn about industry trends from the smartest minds in the business - all in an atmosphere of pure luxury.

Learn More & Register
COVID-19 Planning Resources
For a growing list of shop resources and information pertaining to COVID-19, visit the C-19 Plan page in the Resource Center of CPTS. We've been adding new information almost every day with lots of links to online resources, webinars, announcements, tools, ideas, and more. Login to CPTS to access.
Webinar Replays Available in the Resource Center Webinar Library
All CFD webinars and COVID-19 related Facebook live recordings are available in the Resource Center Webinar Library. Search by a categories including COVID-19, Sales, Marketing, Collision, SEO, What's Possible, Live @ 9, or by keyword or speaker name. The library is growing every day with many valuable topics and resources! Login to CPTS to access.
Everything Google and SEO

Our growing collection of Google/SEO teleseminars will show you how to harness the power of search with proven techniques that work! Login to CPTS and find them in the Client Resource Center Webinar Library.