SuperConference TV Live Broadcast Schedule
Will begin airing March 21, 2019
SuperConference 2019 Speakers will be announced during each day's General Session. Tune in to each day's broadcast to discover the mystery speaker and experience SuperConference 2019 live from your own shop.
The live broadcast schedule is listed below. We will enable commenting through the chat system 30 minutes prior to and 30 minutes following each broadcast. All times are Central Daylight Savings – mark your calendars now!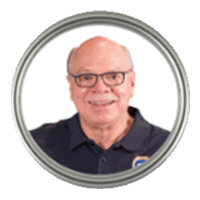 Thursday, March 21, 2019
Chris "Chubby" Frederick
CEO, ATI
Preparing for the Next Five Years
9:25am-10:05am CDT

SCTV
Chubby will share his insights on what you can expect may happen to your business in the next five years, economically, financially, and operationally. You'll discover how autonomous vehicles, electric cars, and hybrids may impact your future. Chubby's tips will help you prepare for this new economy and give you keys to protect your business in each phase of the economic business cycle. Best of all, Chubby will share ATI's incredible solutions to your biggest threat, staffing your shop and motivating millennials.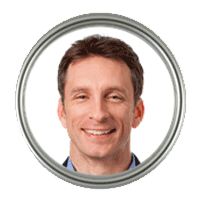 Friday, March 22, 2019
Mike Michalowicz
Bestselling author of Profit First, Surge, The Pumpkin Plan, and his newest release Clockwork.
Profit First
1:00pm-2:10pm CDT

SCTV
The profit formula is simple: Sales – Expense = Profit. The only problem is, it's a lie. In his wildly popular presentation, Mike shows why the formula entrepreneurs use to calculate profit actually inhibits it. He then shares a new approach to profit – taking it first – that instantly changes everything. With this simple yet profound change, any business, will become instantly and permanently profitable.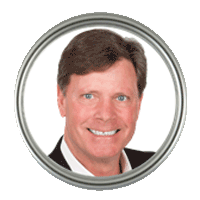 Saturday, March 23, 2019
Bryan Dodge
CEO, Dodge Development
How Successful Businesses Think and Grow
9:30am-11:30am CDT

SCTV
Bryan Dodge's passion is to teach business owners how to build a better business! His goal is to strengthen your foundation "from the core up" and improve the idiosyncrasies that lead to sustainable growth!
In this interactive "workshop based" session, you'll learn:
Three biggest enemies holding back growth
The power of OCG
The power of coaching up. Stop managing down.
The true formula for success
Circle of trust
Vision and mission
Proven customer service techniques
6 laws of leadership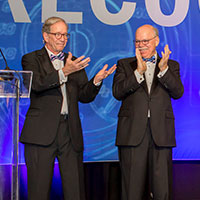 Saturday, March 23, 2019
LIVE! The SuperConference 2019 Awards Banquet!
Approximately 7:30-10:00pm CDT
ATI is proud to present awards which acknowledge the efforts and courage clients have demonstrated in making the necessary changes to their businesses, maintaining what has been built and ensuring continued growth.